Some a relatable. Some are strange. All of them show that we as a society would probably stand to learn about how money and investments work.
The $1400 stimulus check meme template (or "Stimmy Memes template) is pretty simple:
"Bank account: +$1400"
And then it breaks down in a few ways, first…
1. Lots of people took an absurd approach to suddenly having a lot of money…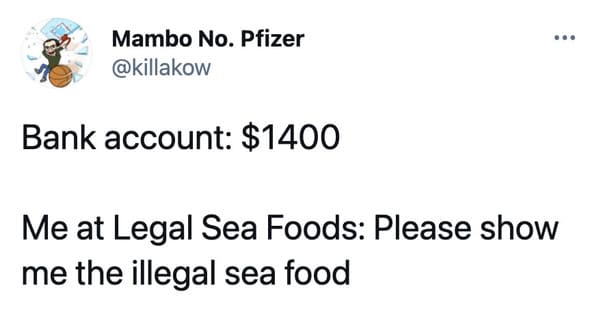 2.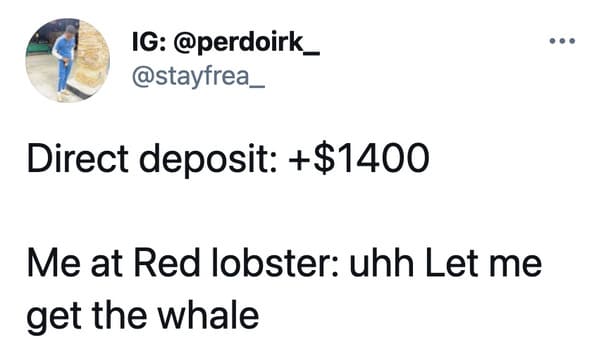 3.
4.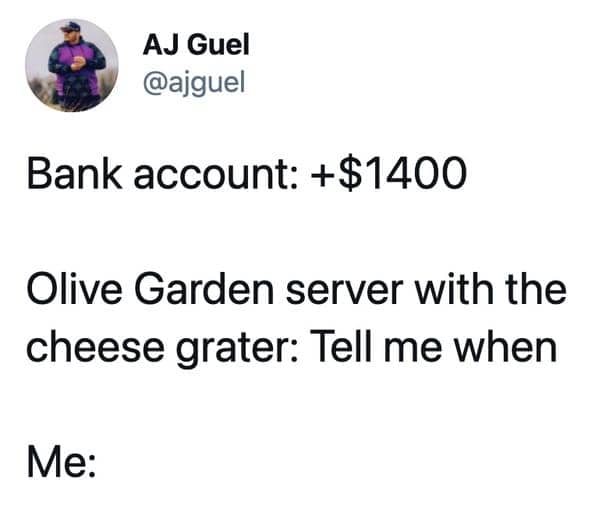 5.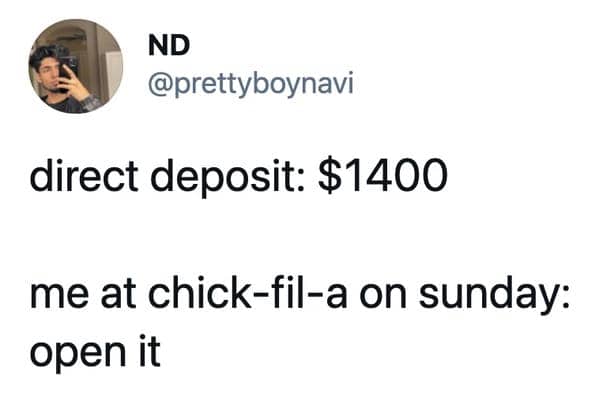 6.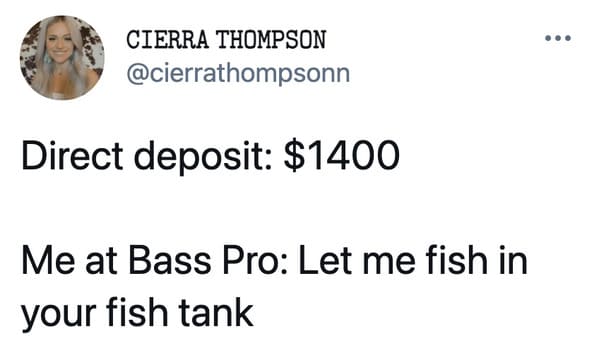 7.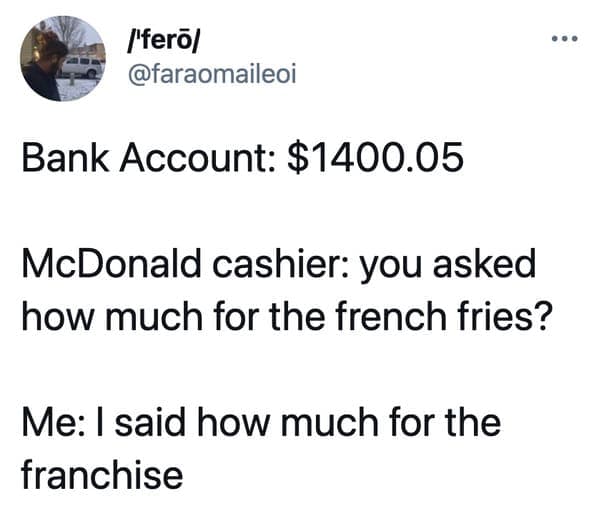 and has been republished with permission.